A Bottle of Bob Gray
Skip Nav
Love It. Save Your Favorites Now.
10 Things You'll Only Notice in the It Remake If You Read the Book
Love It. Favorite It Now.
Chat with us on Facebook Messenger. Learn what's trending across POPSUGAR.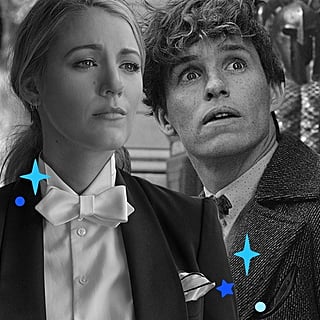 Holiday
Fall Movie Preview: 50 Movies You Need to Know About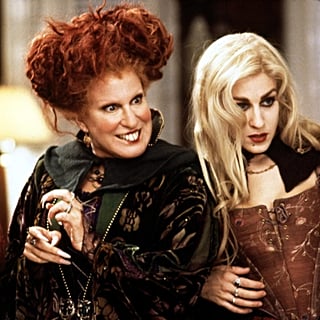 Nostalgia
Only a True Sanderson Sister Will Ace This Hocus Pocus Quiz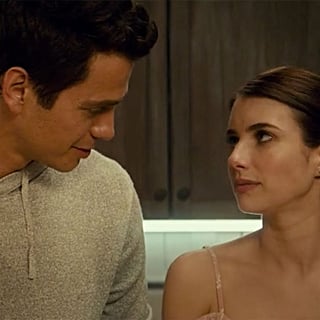 Little Italy
Exclusive: Sparks Fly Between Emma Roberts and Hayden Christensen in New Little Italy Clip
Popsugar

Entertainment

It Movie
It Movie Easter Eggs


10 Things You'll Only Notice in the It Remake If You Read the Book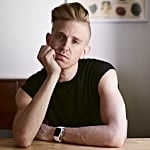 by Ryan Roschke




77 Shares


Chat with us on Facebook Messenger. Learn what's trending across POPSUGAR.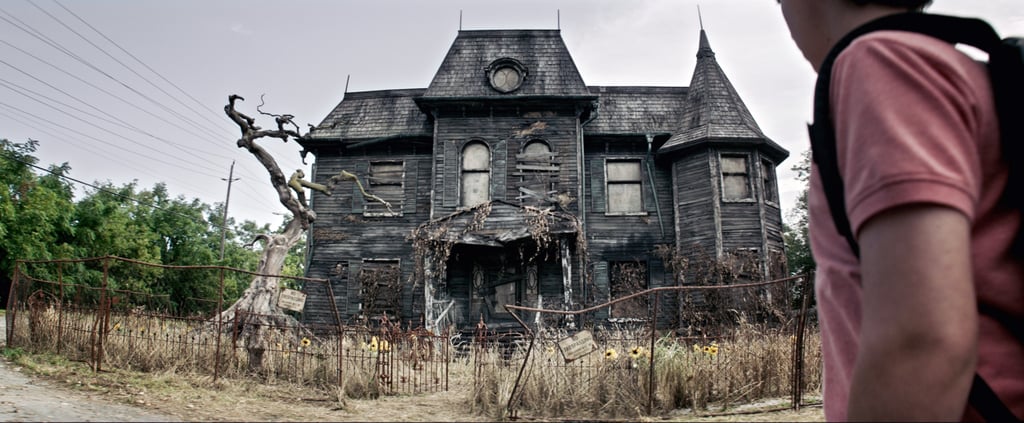 Share This Link

Copy


← Use Arrows Keys →
In the novel, Pennywise the Dancing Clown actually has a few different names. One of them is Robert "Bob" Gray; it's kind of like the "real name" of the original Pennywise. If you look close enough, you can see a bottle of "Bob Gray" laying around the Neibolt House in the 2017 remake.
Previous
Next
Start Slideshow
Chat with us on Facebook Messenger. Learn what's trending across POPSUGAR.
It Movie Movies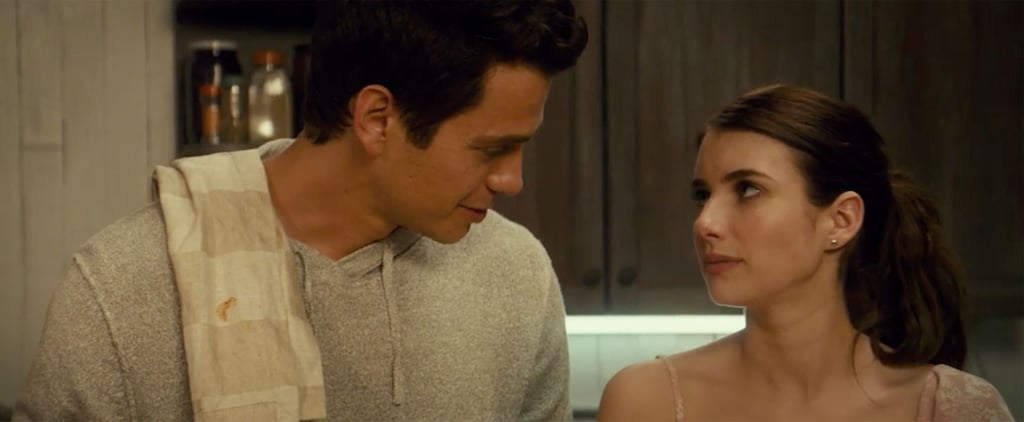 Little Italy
Exclusive: Sparks Fly Between Emma Roberts and Hayden Christensen in New Little Italy Clip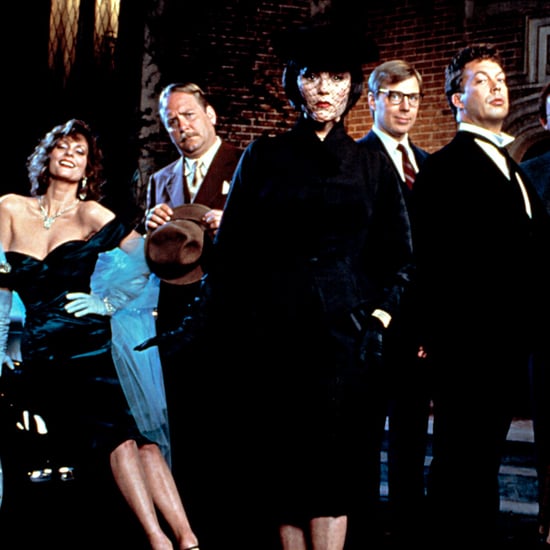 Nostalgia
Can We Please Talk About How Clue Is One of the Most Terrifying Movies Ever?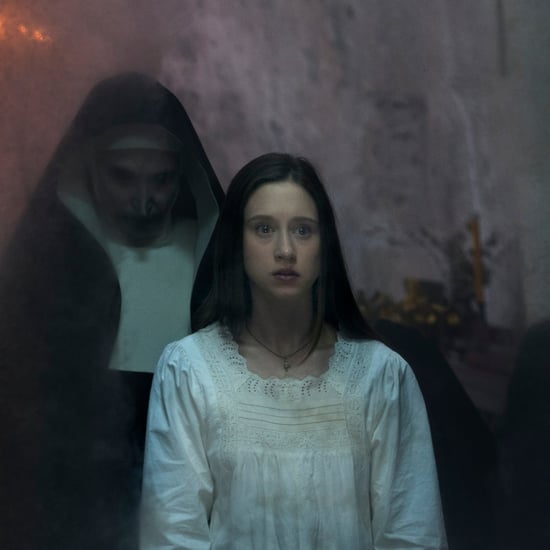 The Nun
In Case You're Confused, Here's EXACTLY How The Nun Connects to The Conjuring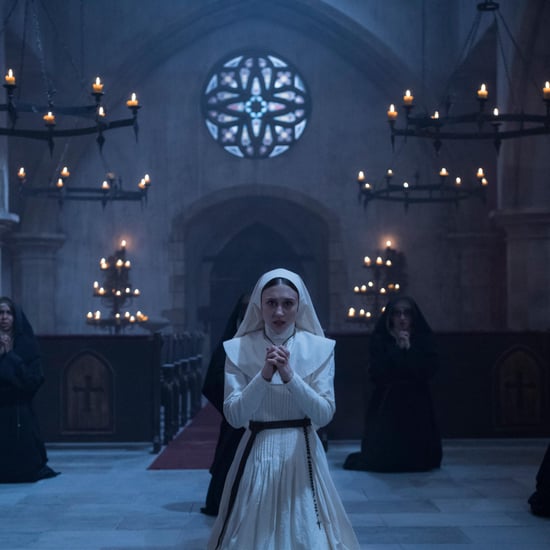 The Nun
Here's How the Dark and Twisted Ending of The Nun Goes Down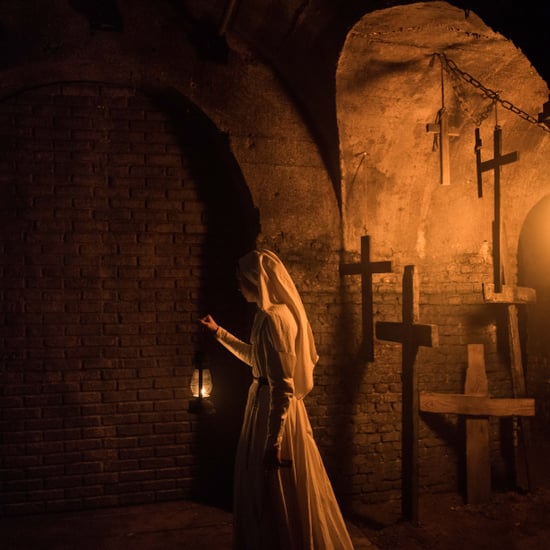 The Nun
I Waited For a Postcredits Scene After The Nun So You Don't Have To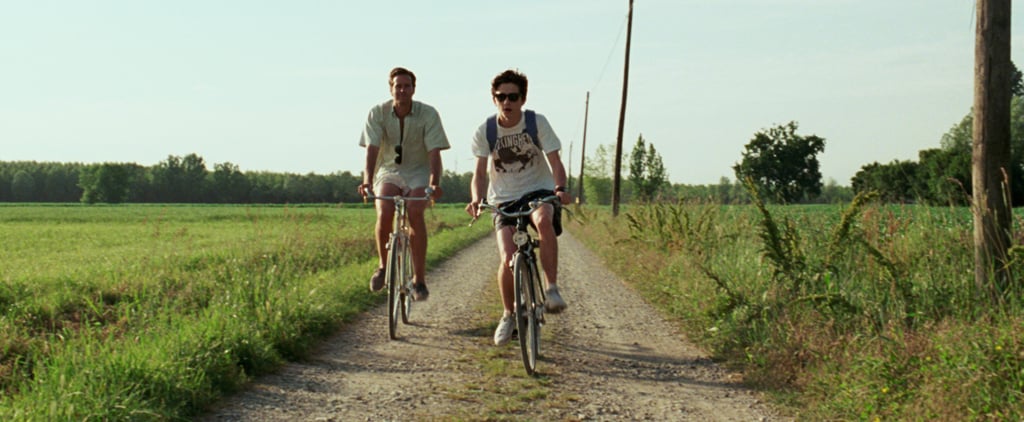 Books
Test Your Movie Knowledge — Which of These Are Based on Books?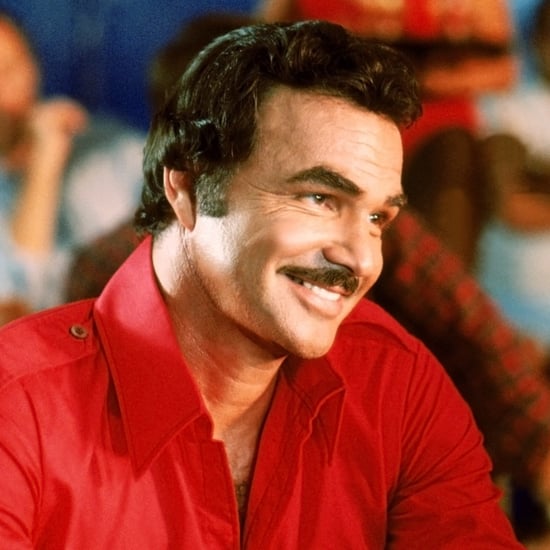 Burt Reynolds
30 Burt Reynolds Roles That Made Him Not Just an Icon, but a Legend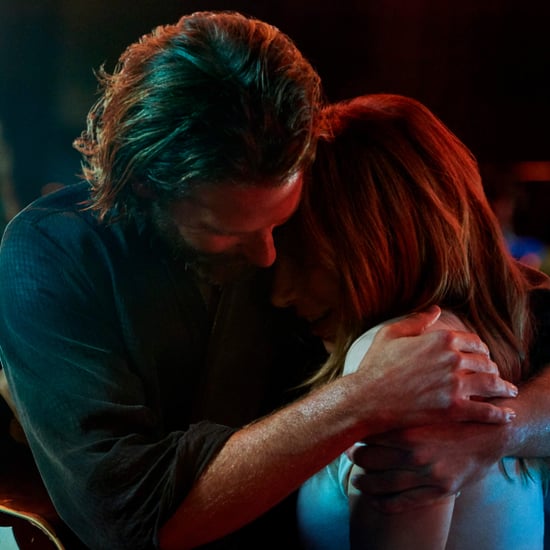 Lady Gaga
This New A Star Is Born Clip Has a Longer Version of Gaga's Incredible Showstopper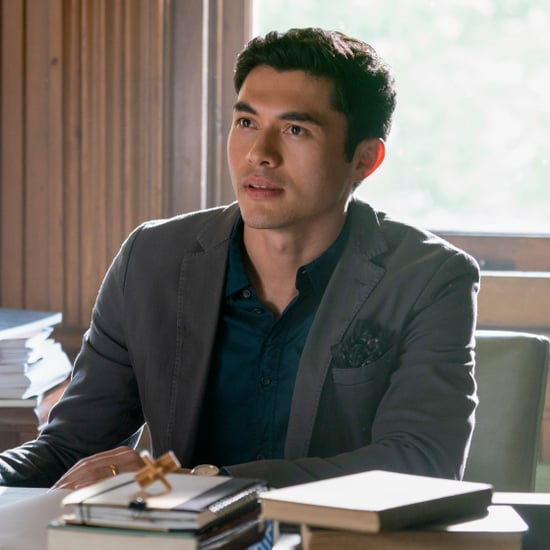 Henry Golding
The Surprising Inspiration Behind Henry Golding's Character in A Simple Favor
Holiday
Fall Movie Preview: 50 Movies You Need to Know About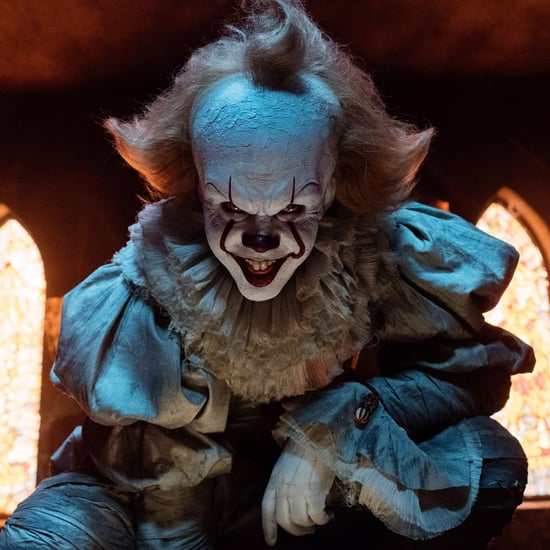 It Chapter Two
Y'all, Pray For Jessica Chastain, Because She Is Already Getting Tormented by Pennywise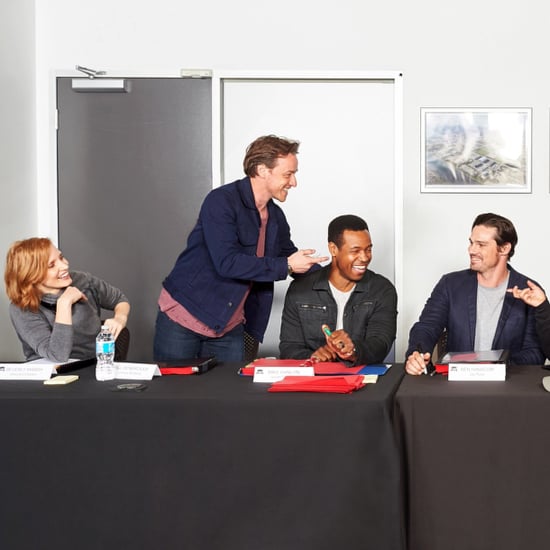 It Chapter Two
The Losers Club Is Back and All Grown Up in the First Cast Photo For It: Chapter Two
×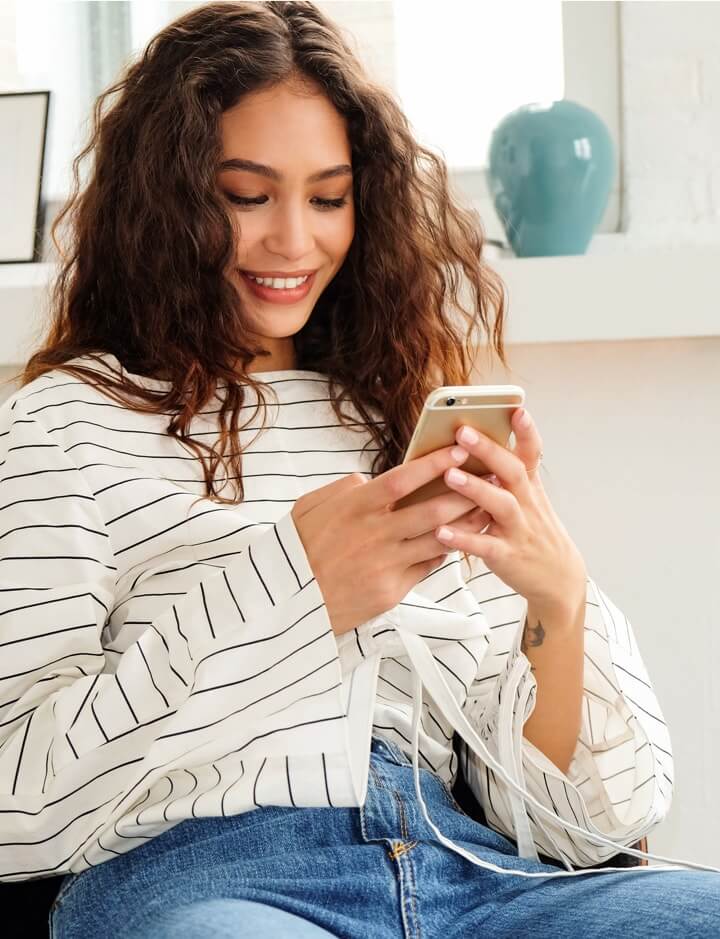 Celebrity

Celebrity News
Entertainment News
Movies
TV
Celebrity Couples
Celebrities
Fashion

Shopping
Street Style
Fitness

Workouts
Healthy Living Tips
Weight Loss
Fitness Video
Power Your Happy
30 Days to Strong Workout Plan
2-Week Clean-Eating Plan
Beauty

Makeup
Skin Care
Beauty Video
Beauty Trend Finder
Tried & True
Beauty by POPSUGAR
Moms

Parenting
Pregnancy
Babies
Toddlers
Food and Fun
The Juggle
Back to School
Living

Food
Home
Smart Living
Career
Pets
Ultimate Hosting Guide
Culture

News
Love & Sex
Tech
Travel
It's Wedding Season!
Latina

Cocina
Familia
Estrellas
Moda
Bella
Cultura y Vida
Back to School
Video

Entertainment
Fashion
Beauty
Fitness
Food
Tech
Home
SHOP

POPSUGAR Must Have
Beauty by POPSUGAR
Fashion
Fitness
Beauty
Gift
Mom & Kids
Living
Culture
Tech
Smart Living
Food
Pop Culture
We're Hiring!
Write For Us
About Us
Advertising
Contact
FAQ
Archives
Power Your Happy
Beauty by POPSUGAR
POPSUGAR Must Have
POPSUGAR Insights
Terms
Privacy Policy
©2018 PopSugar • POPSUGAR Entertainment & Culture
Don't Miss Out!

Would you like to turn on POPSUGAR desktop notifications to get breaking news ASAP?
Yes, Please
No Thanks


Great, Click the 'Allow' Button Above
☝️


Awesome, You're All Set!
🎉
Brad Pitt has been doing crazy stuff!
All the Latest From Ryan Reynolds
Movies IT

Pennywise and The Losers Club
By:
SkyHighDisco-new
Just a bunch of oneshots involving Losers having to deal with friendly Pennywise. good!Pennywise AU. (with movie BTS scenarios included)
Rated: Fiction T – English – Humor/Friendship – Chapters: 41 – Words: 88,116 – Reviews: 67 – Favs: 46 – Follows: 47 – Updated: 8/17 – Published: 11/22/2017 – id: 12733725
+
–
Full 3/4 1/2    Expand Tighten  
Pennywise stooped down to get on eye level with Richie, who still barely reached above his elbow, observing his grumpy face. He could never be sure, but it wasn't as if he was the cause. He couldn't have done something wrong in full five seconds the boys were in his well-house. "What are you up to?"
Richie was too busy sulking like a child to respond, so Eddie did it for him. "Tell him he can't go."
"Go where?"
"In Smitten Kitten."
"The what?" Pennywise's bewildered face was on like a snapped firecracker, eyes diverging even more so. He wants to go into a kitten? he wanted to ask instead but would've doubtlessly been ridiculed, so he quickly settled for a better alternative. Either he heard it wrong, or it was some kind of a human product he was completely oblivious about.
"It's a sex shop", Eddie explained.
Sort of.
"Eugh", Penny stuck out his tongue for emphasis.
"You read my mind", Ben served them an eye-roll, seated at the Neibolt's dusty table, dragging his finger across the table to see the trail of dust create a line. The day was cloudy, and the mood wasn't something. Probably why half of the group weren't here, so Pen's visitors for the day consisted of Ben, Eddie, Richie and Stan.
"I'm out of magazines", Richie argued, once again rounded on. "And I had to throw the old ones when mom started sniffing around my room. What would you do if you were in my shoes?"
"I'm not in your shoes", Eddie retorted. "And you need to take those shoes off."
"You're so dying a virgin."
Knowing the bickering that follows, which was slowly starting to form a gradual crescendo, and having no will to see it progress, Pen turned to the next closest party in search for more answers. "Can't he buy magazines in a store?"
Stan shook his head, but a smile was there in his chestnut dark eyes. "Not in this one, no."
"So what is it?"
The Jewish boy shrugged, looking like he was only here to take a break from his stormy household and capture some peace and quiet. "He can't go without an adult."
If the way Pennywise's eyes moved even further apart wasn't the sign of gears in that gigantic head turning, his parted lips and a string of saliva escaping surely was, but instead of stepping back in disgust like he would've before, Stan grinned openly now, leaning over and reaching to pat the clown on his cheek. "Hey. Cut it out." The silly expression that made the boy chuckle was sparsed by Pen shaking his head a little to regain composure and direct his complete attention at Stanley. "Don't bother yourself, Cheetah. Richie's been hopeless long before you met him."
Pennywise blinked and smiled in acknowledgment, but as soon as Stan went to join Ben, he turned to the brawling pair quicker than the wind. "I can hElp you with that!", his voice was full of enthusiasm, probably the reason why the quick-paced words dispelled and two heads slowly turned in his direction. Awkward or not (he probably had no concept of things like that, either), Pennywise was always there to help, a heartful smile adorning his painted face, oblivious to the annoyed expressions he was dealing with.
"I don't think you get it, Dingles", Richie was still fresh from mouth-trashing, pointing the cannon at the new target. "I need an adult to get there. You can't be seen", he brought his hand up to emphasize what he meant, like one would with a little child.
"OhhH, I didn't say I won't be seen."
This gathered the attention of all four boys, and Pennywise beamed at it while it lasted, which was only broken by Eddie's scoff.
"You can't be serious", the germaphobe had said, though not entirely unconvinced. If Pennywise meant something, he meant it, and for someone his age, he tended to take things way too literally. Metaphors went over his head. Literally. "None of us is going out with you dressed like that."
"Wehehehelll…", the Loser club mascot shook only just to allow the bells to chime. The grin that was stretched across his face looked too cunning for comfort. "I didn't say I was going like this, either."
"Alright, spill the beans, genius, what's your plan?" Richie's mood was apparently wrecked enough so that humor had slipped away from its cage for a day, but no doubt he's gonna be back to his old self by the next morning, so the half-club tried to enjoy the peace while it lasted. While others might get worried regarding the look on the clown's face, his sulking wouldn't settle until he got what he wanted.
Really, what was the difference between Pennywise and Richie?
Surprising them yet again, Pen held out a finger and circled it around lightly. "Turn around."
"What?"
"Turn around", he repeated verbatim, an eye drifting off to the boys seated at the table. "Close your eyes."
The Tozier and the Kaspbrak squinted, untouched by this odd request, recognizing safely they were on thin ice. "Last time you asked us not to look, you tied our shoelaces together and pushed one of us down the hill", Eddie recalled coldly. Ben's snort was ignored.
"Do you want my help or not?"
The question was, of course, meant for Richie who was, thanks to his temerarious, impulsive personality, squeezed into a corner. He still squinted, eyes equally ridiculously enlarged behind the thick lenses. Giving in to the weirdo would mean a thousand scenarios case, not necessarily having a good outcome. Or he could play safe in which instance not doing as he says would leave him standing where he was. Empty handed. In any case, he was probably not going to have a good time tonight.
Might as well make someone else's day.
With a relenting sigh, which promised more brawling later, Richie obliged and turned around, elbowing Eddie to do the same. The smaller boy seemed surprised his friend had done what he was told for once, but followed the action, throwing one final, warning glance at the tall being. "Just don't drool on my head."
In position, Richie prayed the rest of the club don't burst in on the scene. With him and Eddie covering their eyes akin to playing hide-and-seek, and Stan and Ben sporting a legitimate picture of sleeping in class, there was enough mocking material to last until they were set in coffins. They were probably getting pranked, anyway. For better or worse, Pennywise wasn't Henry Bowers, and nobody's gonna die.
Hopefully.
Richie found himself asking were playboy magazines worth the fuss. And why the hell, of all places, had he come to Neibolt house for advice. He must've been completely desperate. There were faint sounds coming from behind them, shuffles and slight tinkles, curious tingling feeling in the air, too; a common occurrence which meant that their big friend was morphing. Weird, he just realized it now. How they never got to see the said process. It was always either this or that — mostly just the big, dumb clown — but never in between.
He could… just a little… sneak a peek without the big guy knowing… but the puny rational part of his brain pulled the reins with all its might; the decision might steer him to being left mentally scarred for the rest of his life, and chronic trauma wasn't something he counted on in his life line. This mental brake only flared him up further. "Are you done yet? Should I expect a giant Big Bird when I turn around?"
"Thought you already had one at home", a mumble could be heard, and two chuckles backed him up.
"Zip it, Stanley."
"All doNE!" The merry voice was unchanged, but the boys knew better by now, that it didn't guarantee his looks weren't unreasonably altered in the wrong direction.
One would expect extra carefulness when Pennywise has any ideas, but with a sigh, unimpressed expressions all over their faces, Richie and Eddie unhesitatingly turned around, wanting to get it over with.
What they were met with wasn't what they expected. Not even close.
Shaking out his shoulders, sunbeams theatrically pouring down over him from the opposite window and coating him with majestic grace, missing only the slow motion to complete the experience, before the kids stood a young man. In a word, handsome. In more than one word, it was the reason he had four boys stiff as statues, stroke senseless, knees buckling and breaths choked. He was about the clown's size, looming over them effortlessly, no trace of the huge forehead, or the paint or the suit. There were only full lips, shiny brown hair and a pair of rich, green eyes, looking down at them warmly without a trace of oddities or untamed divergence. His outfit was fairly simple, wrapping him in a long coat, dark pants and a simple shirt.
Eddie's jaw hung open freely, an action he would usually reprimand Richie for, saying he was going to 'catch flies', but now his head had gone completely blank. Richie wasn't going to do anything else soon, either, eyes even bigger, enlarged by the spectacles. Over there, Stanley and Ben presented a graven image of shock and disbelief at what they were just witnessing.
"This is not our creepy clown", Ben stated, trying to firmly convince his common sense into the sentence said by his autopilot brain, feeling a pang of guilt as the primary thoughts of Beverly were forcibly shoved aside. The Uris boy was left completely, hopelessly mute.
"I don't think I need magazines anymore", Richie managed a whisper. Eddie fiddled for the inhaler, hands visibly trembling, giving it a fair tug, unable to move his eyes off the stunning figure.
"I think I peed a little", he squeaked.
As if getting all the response it anticipated, the figure before them grinned widely, teeth perfectly aligned, nearly not giving any trace that Pennywise ever existed. Even his height was acceptable instead of absurd. The green eyes searched for Richie's, who looked like he could've melted into a puddle right then and there. He hoped the others didn't notice a teeny whimper that escaped him. "So… which way do we go, captAIn?"
Favorite :
Story
Author
 
Follow :
Story
Author

FanFiction
FictionPress
Google
Facebook
Twitter
Amazon